Browsing articles tagged with " YDE"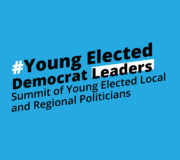 Following on from the success of the previous Summits of Young Elected Local and Regional Leaders that took place in 2017, 2018 and 2019, Renew Europe CoR group have yet again teamed up with European Liberal Youth (LYMEC) and Young Democrats for […]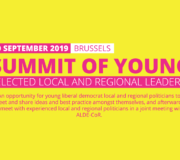 Last year, twenty young elected local democrat and liberal leaders from twelve different countries debated how to address the issue of climate change at local and regional level and also how can leadership be shown to achieve climate action. You […]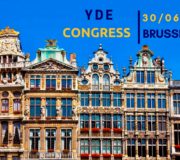 Young Democrats for Europe stand for shared sovereignty between the European Union and citizens in a multilevel governance framework. Young Democrats for Europe show their fierce commitment towards the democratic values of the EU: equality, inclusion, diversity, cohesion, tolerance and respect.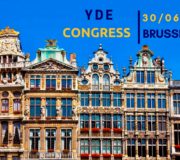 We, Young Democrats for Europe, consider that the best way to address European Challenges is through Education and Culture to improve open mindedness and develop multicultural comprehension.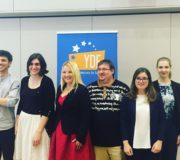 Young Democrats for Europe have elected a new board of ten members for a two year mandate, during their Congress held in Brussels on the 30th of June 2018, led by:  Begoña Garteizaurrekoa as President, Loris Mastromatteo as Secretary General, […]