Browsing articles tagged with " YDECongress"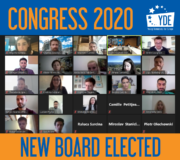 The Congress of the Young Democrats for Europe (YDE) was held, online, on Saturday, November 7. The 13 parties of the youth organisation of the European Democratic Party approved the activity and financial report of the 2018-2020 board and prepare […]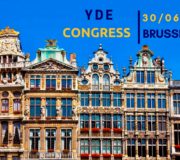 Young Democrats for Europe stand for shared sovereignty between the European Union and citizens in a multilevel governance framework. Young Democrats for Europe show their fierce commitment towards the democratic values of the EU: equality, inclusion, diversity, cohesion, tolerance and respect.