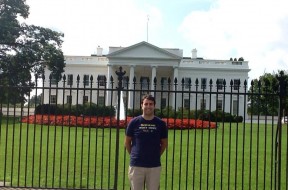 Barack Obama is once again the President of the United States of America after an overwhelming victory that underlines once again what we declared many times during this campaign: Mitt Romney has been considered by Americans simply unfit. The night had begun with many of the swing states too close to call but finally Obama held seven of the nine battlegrounds upon which his presidency had been founded: Ohio, Virginia, New Hampshire, Colorado, Nevada, Iowa and Wisconsin.
During the victory speech, Obama used a bipartisan approach to politics and returned once again to his theme of hope. The President told the enthusiastic supporters: "Tonight in this election, you, the American people, reminded us that while our road has been hard, while our journey has been long, we have picked ourselves up, we have fought our way back. And we know in our hearts that for the United States of America the best is yet to come."
Obama will face soon the negotiations with the GOP-oriented Congress but he made clear he had an agenda in mind for his second term: reforming the tax code, tackling climate change and facing immigration. On this last point, it is important to remind how effective was the Dream Act in order to get the support of the Hispanic communities and how coherent was the strategy of opening US society to minorities. Also, the Obamacare revealed itself crucial for 40 millions of Americans and for an improvement of the welfare system. And now, the President will preside the economic recovery by investing on education, small businesses and new businesses.
The campaign has been a referendum on Obama. Although there was some disillusionment Americans decided to stick with the incumbent. He will secure a stronger America in a safer world. He will definitely support European integration process, supervise the peace-process in Middle East and install a cooperation with new Chinese leadership. With the essential support of Bill Clinton (still the most appreciated political figure in USA), Michelle and Joe Biden, Obama accomplished the mission and will drive the USA for four more years. On the other side, a new generation of Republicans such as Jeb Bush and Marco Rubio will try to enlarge the GOP welcoming women, Hispanics and other minorities.
Congratulations Mr. President. Young Democrats for Europe are glad that the global democratic leader is still there. At the White House.