9-10/6/2023
A YDE delegation gathered in Strasbourg on the 9th and 10th of June, joining young leaders, activists, and enthusiasts from all across Europe to engage in vibrant discussions, share ideas, and shape the future of our continent. EYE 2023 provided a unique platform for us to make a resounding impact and highlight the importance of democratic values, inclusivity, and progressive policies.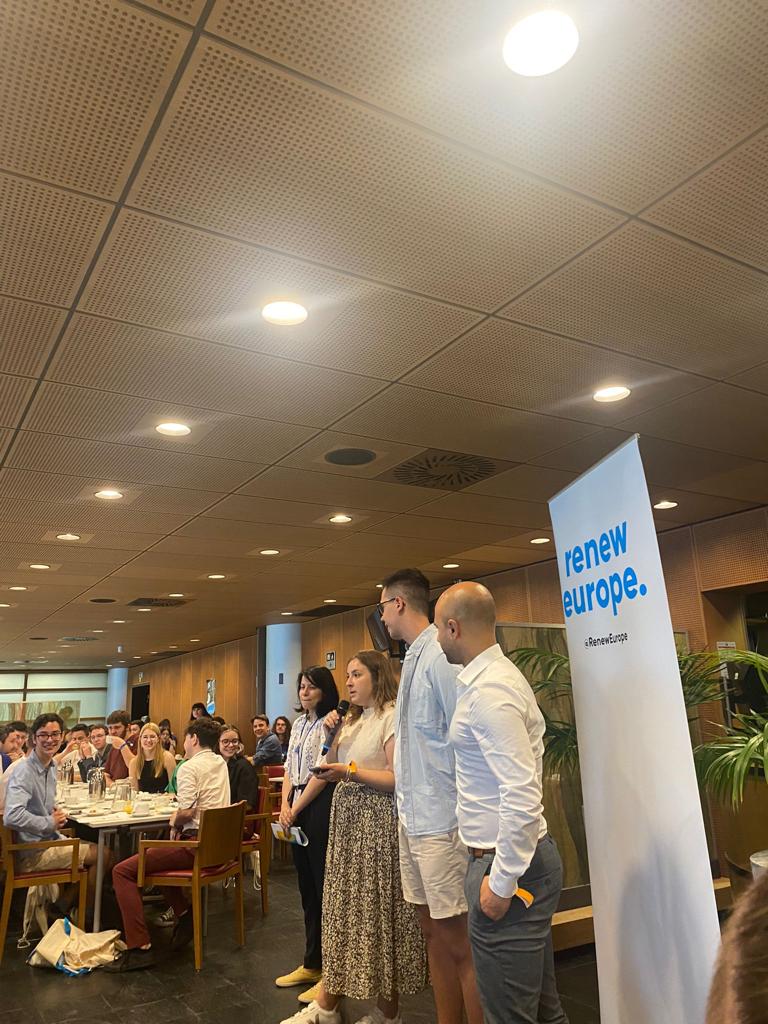 Our dedicated team was at the forefront, actively engaging with participants, fostering meaningful connections, and exploring collaborative initiatives. Through an exciting lineup of workshops, debates, and interactive sessions, EYE 2023 inspired and empowered us all.
Together, we discussed pressing issues such as climate action, social justice, and democratic reforms. We exchanged ideas, gained fresh perspectives, and worked towards bringing about positive change.
As part of our participation, we were honored to be invited to the exclusive breakfast organized by Renew Europe. This special event brought together inspiring individuals and allowed us to connect with like-minded individuals.