Browsing articles tagged with " Congress"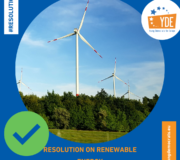 The World and the European Union are facing a historically challenging moment. On the one hand, there is the difficult task of bringing the health emergency under control. On the other hand, there is the need to continue stimulating the […]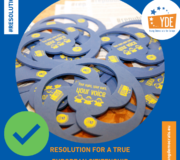 At nearly 30 years old, European citizenship is still being sought. The political union that was to come into being with the European Union is constantly being called into question by the difficulties of coordination between member states. The financial […]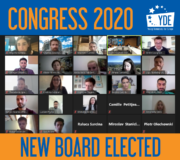 The Congress of the Young Democrats for Europe (YDE) was held, online, on Saturday, November 7. The 13 parties of the youth organisation of the European Democratic Party approved the activity and financial report of the 2018-2020 board and prepare […]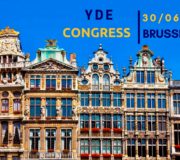 Young Democrats for Europe stand for shared sovereignty between the European Union and citizens in a multilevel governance framework. Young Democrats for Europe show their fierce commitment towards the democratic values of the EU: equality, inclusion, diversity, cohesion, tolerance and respect.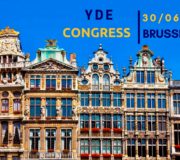 We, Young Democrats for Europe, consider that the best way to address European Challenges is through Education and Culture to improve open mindedness and develop multicultural comprehension.